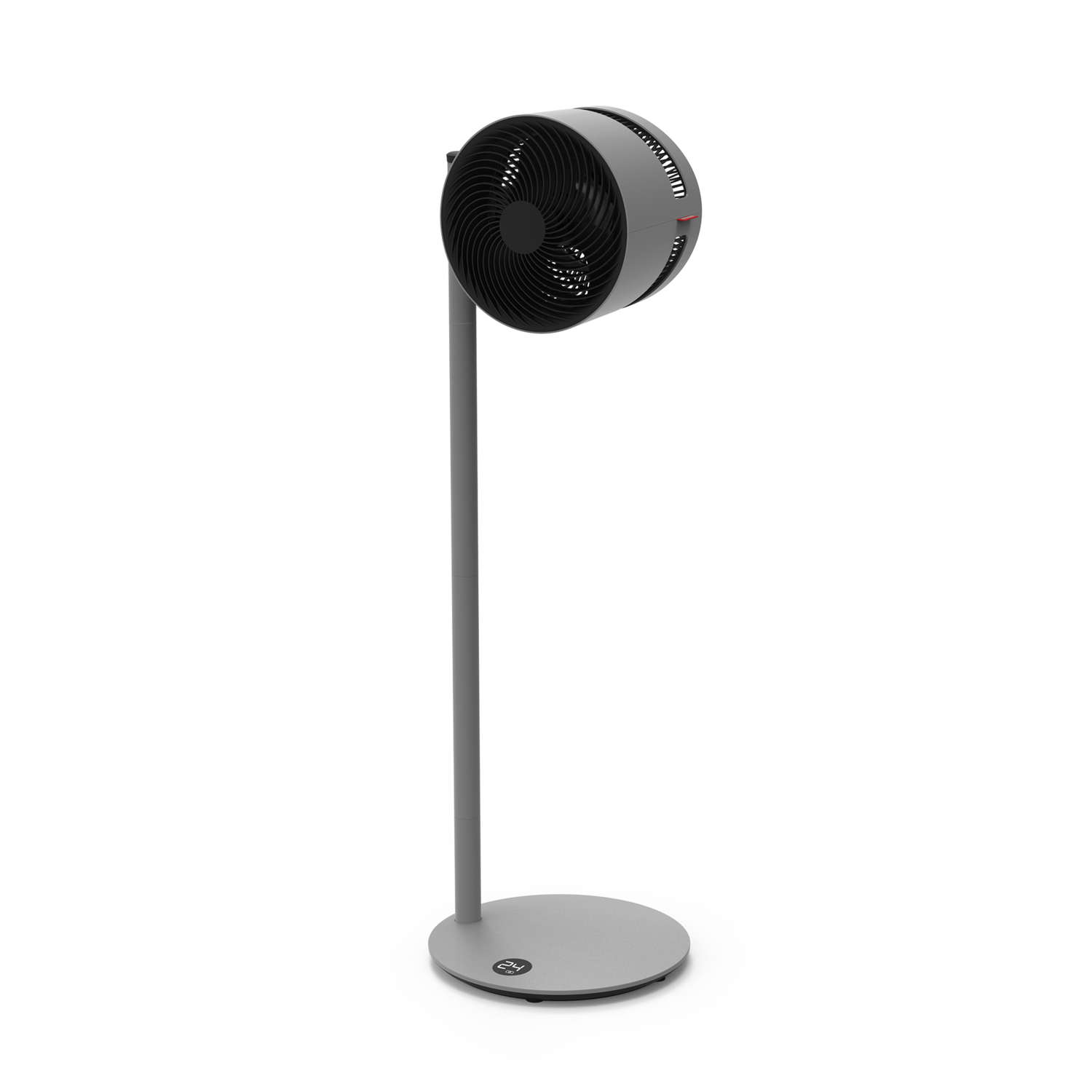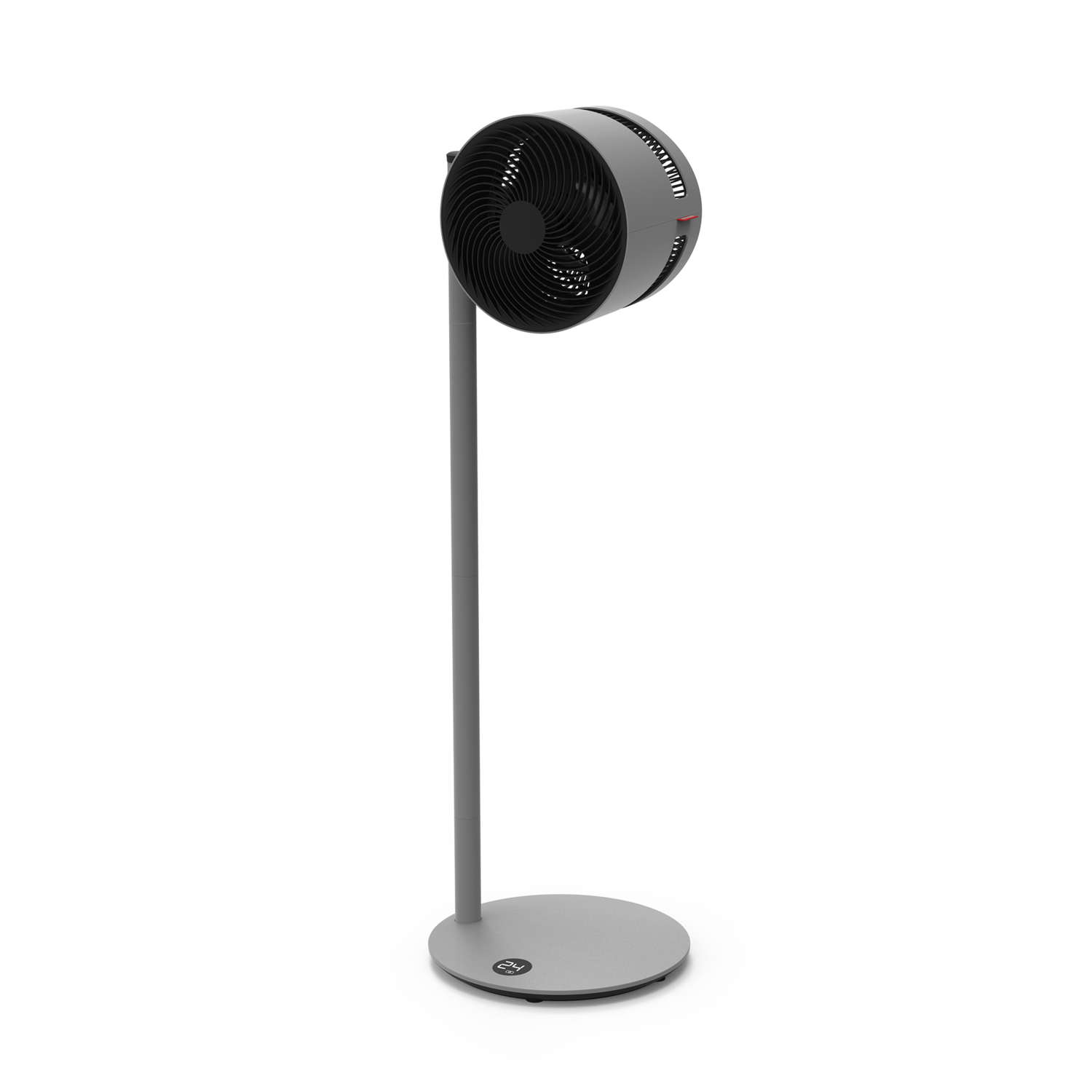 Boneco F235 Air Shower Digital Fan w/ Bluetooth
In Stock Shipping is FREE!
Need advice? Our staff are experts with a long experience in the business. We're here to help with any questions you may have.
Description
Specs
Warranty
The Boneco F235 fan is one of our most versatile fans. The head of the fan can be rotated 270 degrees so it can be pointed virtually anywhere you'd like. The superior air circulation is achieved by 3 main points: the single arm design allows for maximum air intake, the deep pitch fan blades draw large amounts of air through the fan, and the uniquely curved shape of the front grid boosts the fans airspeed. This all allows for a truly versatile fan. Point it at the ceiling for the signature air shower feeling and to reduce hot and cold zones, direct air between multiple floors, pull fresh air indoors, or use it with your air conditioner or furnace to achieve a uniform temperature within your space. The F235 also offers lower fan speeds for those who prefer direct cooling. The height is adjustable by adding or removing the connector poles. At a height of 19.3 in (49cm) or 33.5 in (85cm) or 47.7 in (121cm) tall, the F235 is perfect for single rooms, large open spaces, or rooms with high ceilings. A single security screw is used to fix the fan blade, this makes the fan safe in use and the maintenance very simple and easy. The top part of F235 DC includes the output regulator with the mentioned 32 speed levels – Level 1 – 16 are for direct cooling and level 17 – 32 are for indirect cooling. A display is included on the base where users can see on which level they are using the fan. Furthermore, when using the Boneco App the timer function and the display dim levels can be adjusted as per user preference.
Stylish, unique and innovative single arm – Swiss design and engineering
From very silent operation to an outstanding air shower performance
270° manually rotatable airflow
Special supportive pole structure allows variable heights to best suit the needs
Intuitive, elevated and convenient rotational knob controls 32 speed levels
The Bluetooth connected Boneco App offers intuitive user guidance and navigation
3 Years
Boneco F235 Air Shower Digital Fan w/ Bluetooth
Shipping/Delivery/Pickup
Shipping within US
Orders normally ship within 12-24 hours after submission. However, due to abnormally high order volume, our processing times can reach up to 2-3 business days. Our daily shipping cutoff time is 3pm PST. Order placed after this cutoff will ship the following business day.
We primarily use UPS ground for most shipments, however depending on the product size, weight, and shape we may choose to ship via USPS. If you have an urgent need for expediting shipping rates and times please call us directly at 408-354-4460. We are happy to accommodate.
Store/Curbside Pickup
All orders placed for Curbside pickup at our location will be ready within 1 hour of order placement.
Orders placed after 5pm weekdays and 3pm Saturdays may not be ready until the following business day. You will receive a text and or phone call to let you know when your order is ready. Customers may come into the store to pickup or simply reply to the text message to have your items delivered directly to your car outside. We are located at 457 N. Santa Cruz Ave in Los Gatos.
Designated parking stalls are clearly marked in front of our store for customers.
Local Delivery
Local deliveries will occur typically within 1 to 2 business days, we
will contact you after your order is placed. Local deliveries are
restricted by zip codes, if your address falls within the local delivery zone it will be an available option at checkout to select. If not
please choose the shipping or store/curbside pickup option.

All Things Clean provides true local delivery by one of our staff
experts to hand deliver your products directly to your doorstep. We also now offer unboxing, assembly, and in home product training to get the most out of your purchase and lessen the learning curve. These extra white glove services may be requested and purchased in advance by contacting us directly at 408-354-4460. Please have your order number ready when calling or texting. Rates charged vary by product.