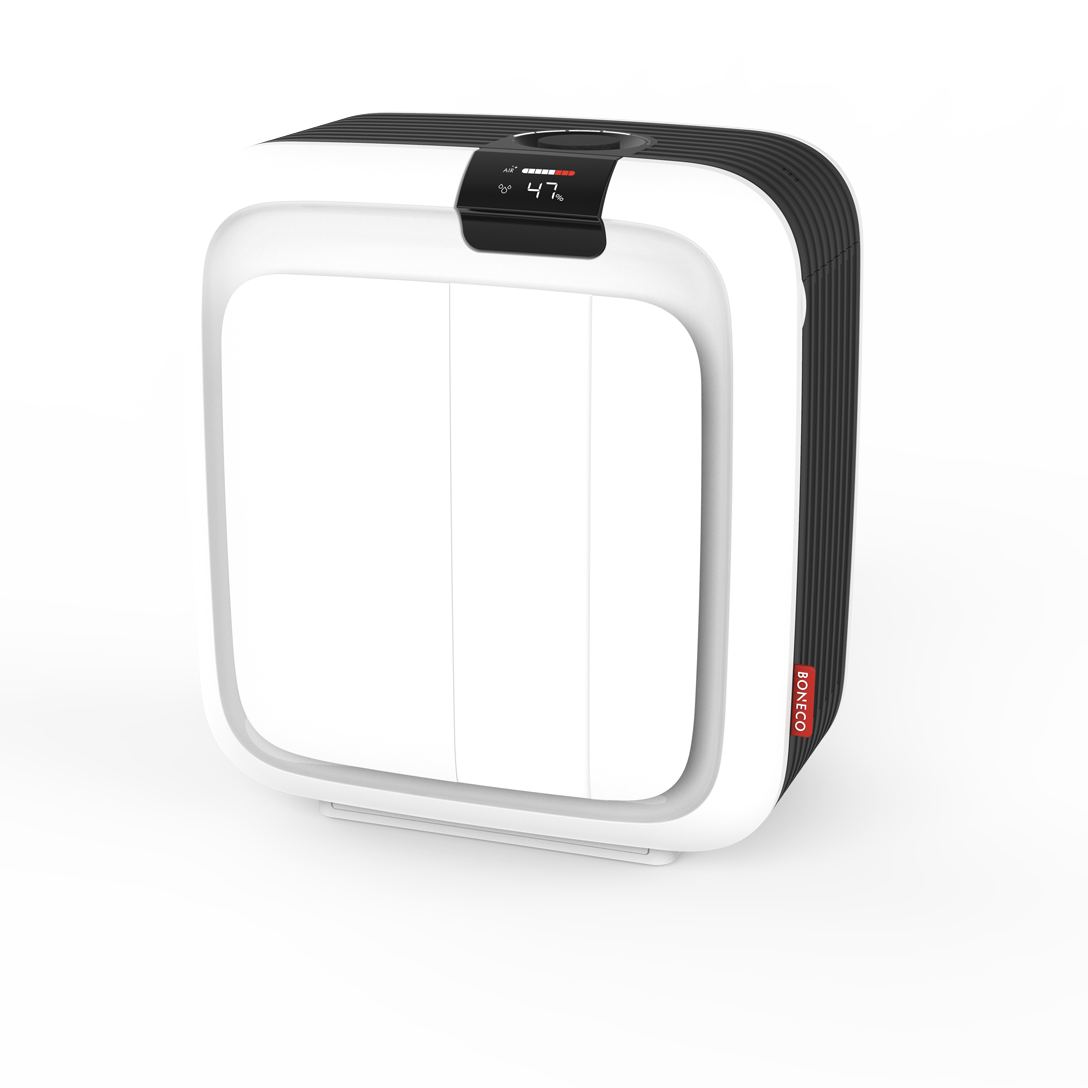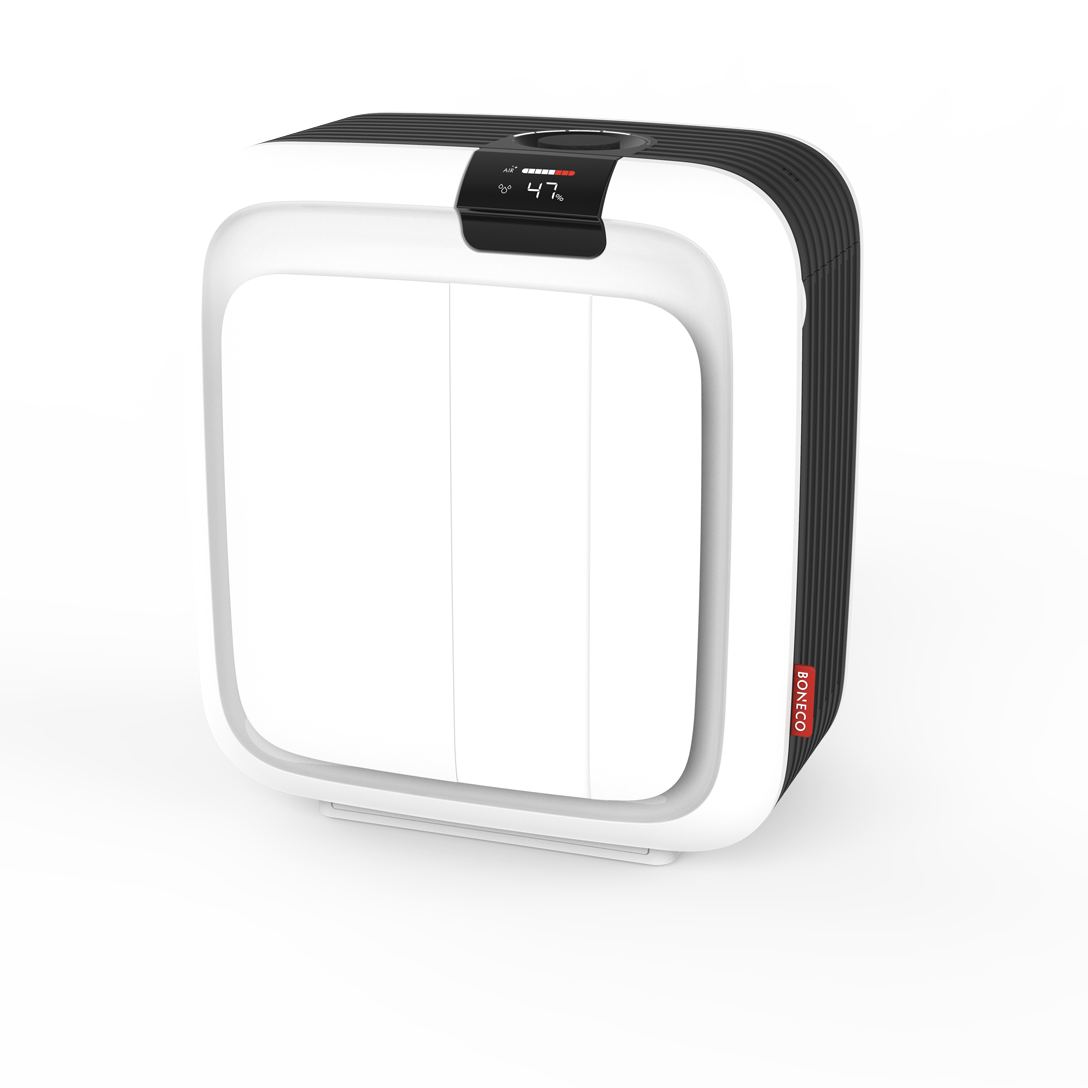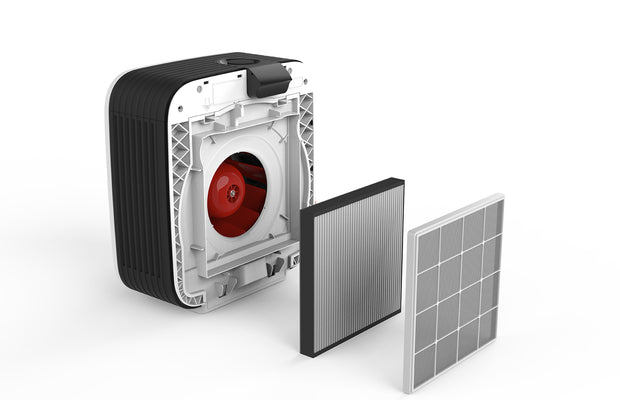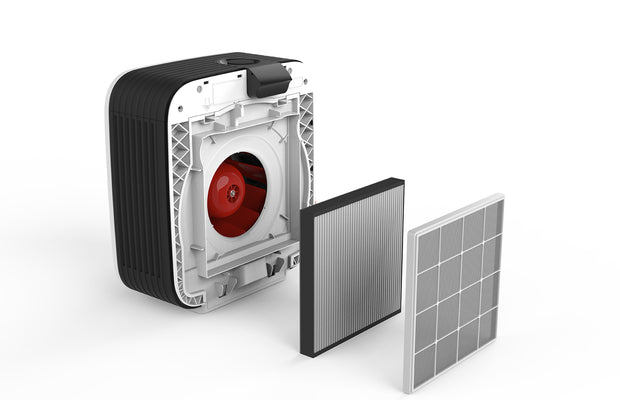 Boneco H700 Hybrid Humidifier & Air Purifier
In Stock Shipping is FREE!
Need advice? Our staff are experts with a long experience in the business. We're here to help with any questions you may have.
Description
Details
Specs
Warranty
The Boneco H700 is a jack of all trades: Whether it is used as a humidifier, an air purifier or a combination as a hybrid, this convenient and user-friendly appliance satisfies all your healthy air needs. Thanks to its unbeatable humidification and air purification performance, the H700 humidifies and cleans the room air in large rooms such as offices, city apartments, lofts or medical offices. The innovative humidification and filter system provides air quality comparable to the clean air found in pristine nature.
The appliance can be easily operated using the control knob. The Boneco app is available for additional functions and modes: Simply set the desired humidity in which you feel best, and the H700 will take care of the rest. In addition, you can choose between different modes in the app (Humidifier, Purifier, Hybrid) and improve your air quality as you see fit. The SLEEP profile supports restful sleep at night, and the BABY profile creates comfortable conditions while your child is dreaming.
Thanks to the enhanced app, up to 12 individual operating times can be stored in a week view as in a timer, and these operating times determine both the desired start/end time and the preferred mode in which the appliance is to run. The H700 consequently provides perfect room air around the clock.
Thanks to automatic dimming, the digital display adjusts to the ambient light. Moreover, air quality data can be easily recorded using the app, ensuring that you always have an overview of your room air.
3-in-1 HYBRID system: Choice of operation as an air humidifier, air purifier or hybrid (combination of humidification and purification)
High evaporation output and high purification output
Digital display with intuitive display of the current relative humidity level and air quality thanks to integrated hygro sensor and air quality sensor
The Boneco app offers intuitive user guidance and navigation and an innovative timer
Ideal for young families thanks to BABY MODE
CLEANING MODE for simple cleaning
Cleaning the evaporator mat in the washing machine is easier than ever
Saves plenty of energy thanks to highly efficient DC motor technology
Overview display of air quality data
Natural humidification and high-performance air purification to improve your overall well-being
Handling even without the app – all it takes is just the touch of a button, and the appliance will automatically provide for perfect humidity
5 Years
Boneco H700 Hybrid Humidifier & Air Purifier
Shipping/Delivery/Pickup
Shipping within US
Orders normally ship within 12-24 hours after submission. However, due to abnormally high order volume, our processing times can reach up to 2-3 business days. Our daily shipping cutoff time is 3pm PST. Order placed after this cutoff will ship the following business day.
We primarily use UPS ground for most shipments, however depending on the product size, weight, and shape we may choose to ship via USPS. If you have an urgent need for expediting shipping rates and times please call us directly at 408-354-4460. We are happy to accommodate.
Store/Curbside Pickup
All orders placed for Curbside pickup at our location will be ready within 1 hour of order placement.
Orders placed after 5pm weekdays and 3pm Saturdays may not be ready until the following business day. You will receive a text and or phone call to let you know when your order is ready. Customers may come into the store to pickup or simply reply to the text message to have your items delivered directly to your car outside. We are located at 457 N. Santa Cruz Ave in Los Gatos.
Designated parking stalls are clearly marked in front of our store for customers.
Local Delivery
Local deliveries will occur typically within 1 to 2 business days, we
will contact you after your order is placed. Local deliveries are
restricted by zip codes, if your address falls within the local delivery zone it will be an available option at checkout to select. If not
please choose the shipping or store/curbside pickup option.

All Things Clean provides true local delivery by one of our staff
experts to hand deliver your products directly to your doorstep. We also now offer unboxing, assembly, and in home product training to get the most out of your purchase and lessen the learning curve. These extra white glove services may be requested and purchased in advance by contacting us directly at 408-354-4460. Please have your order number ready when calling or texting. Rates charged vary by product.