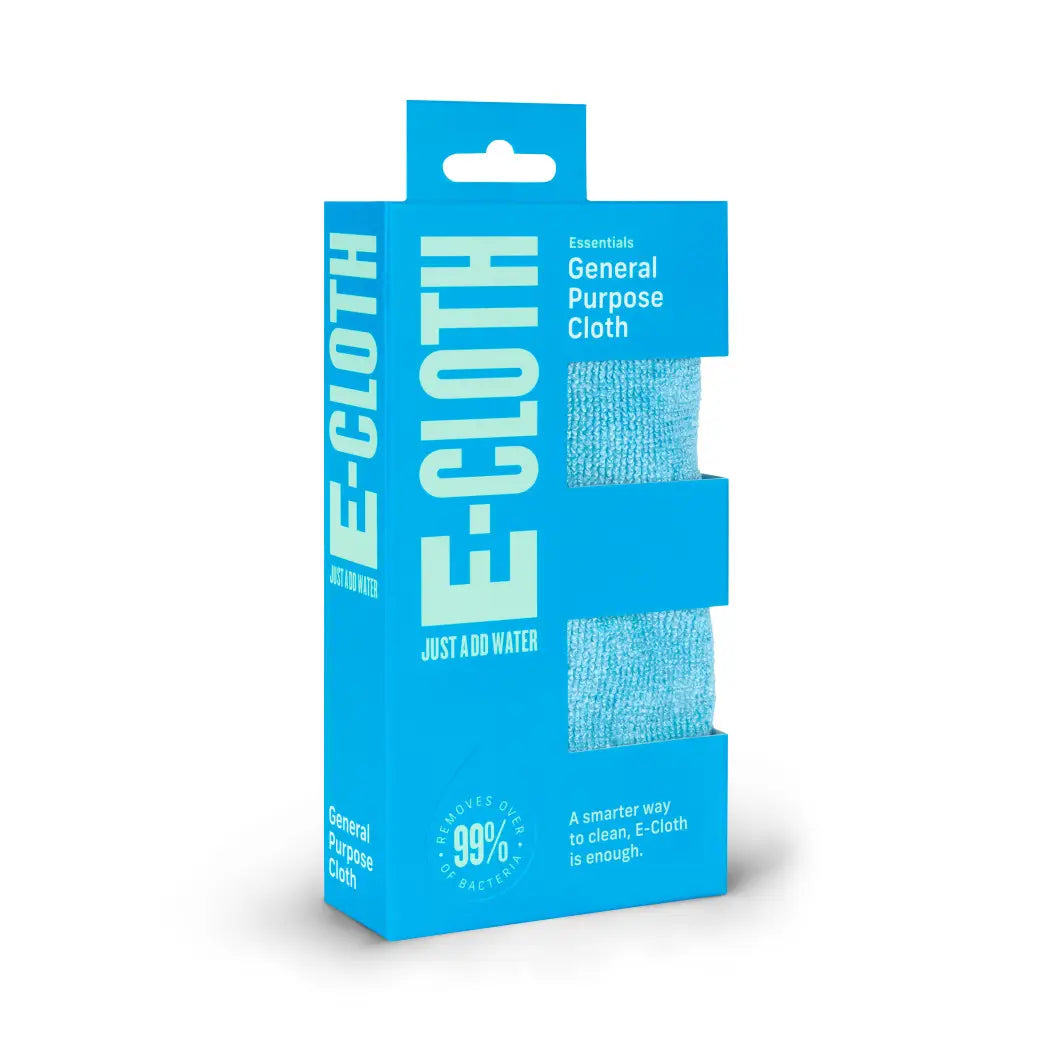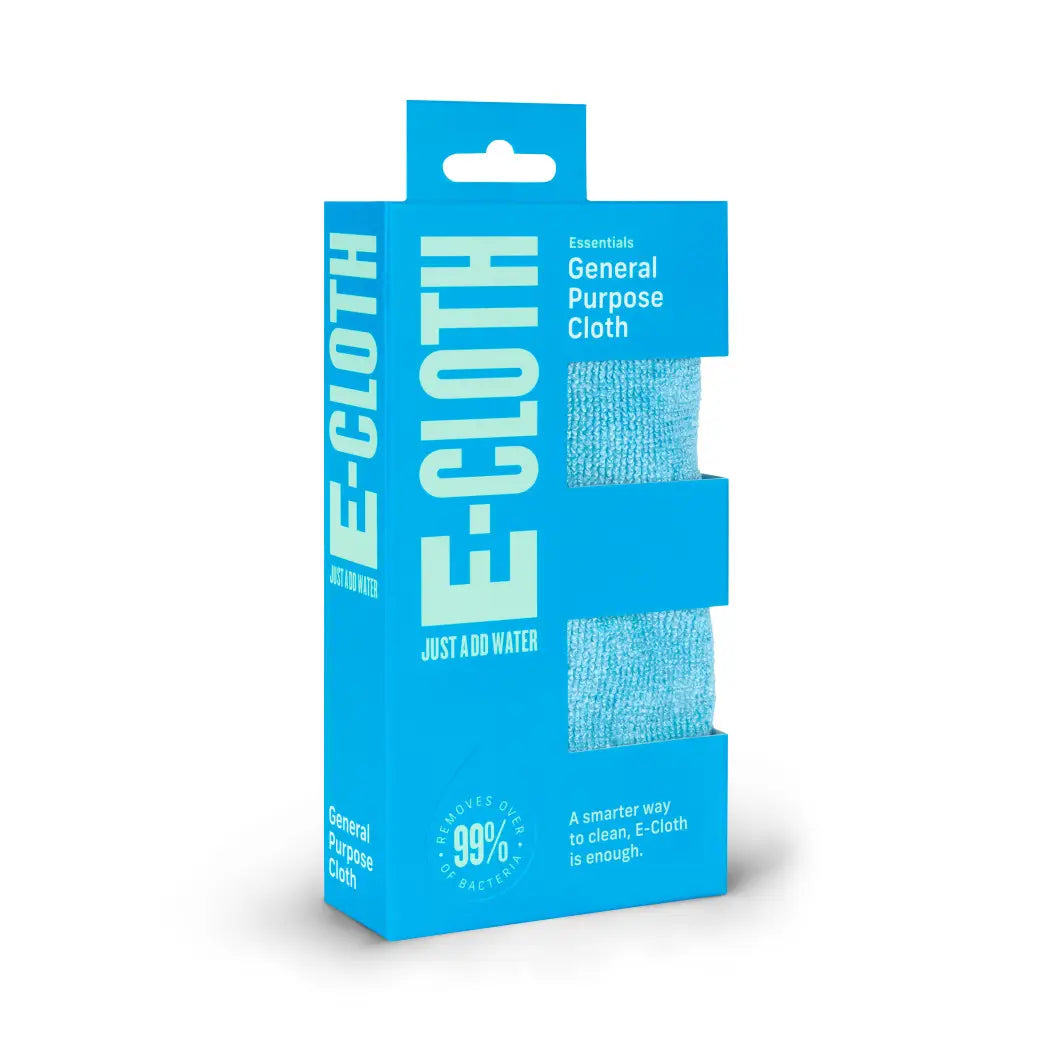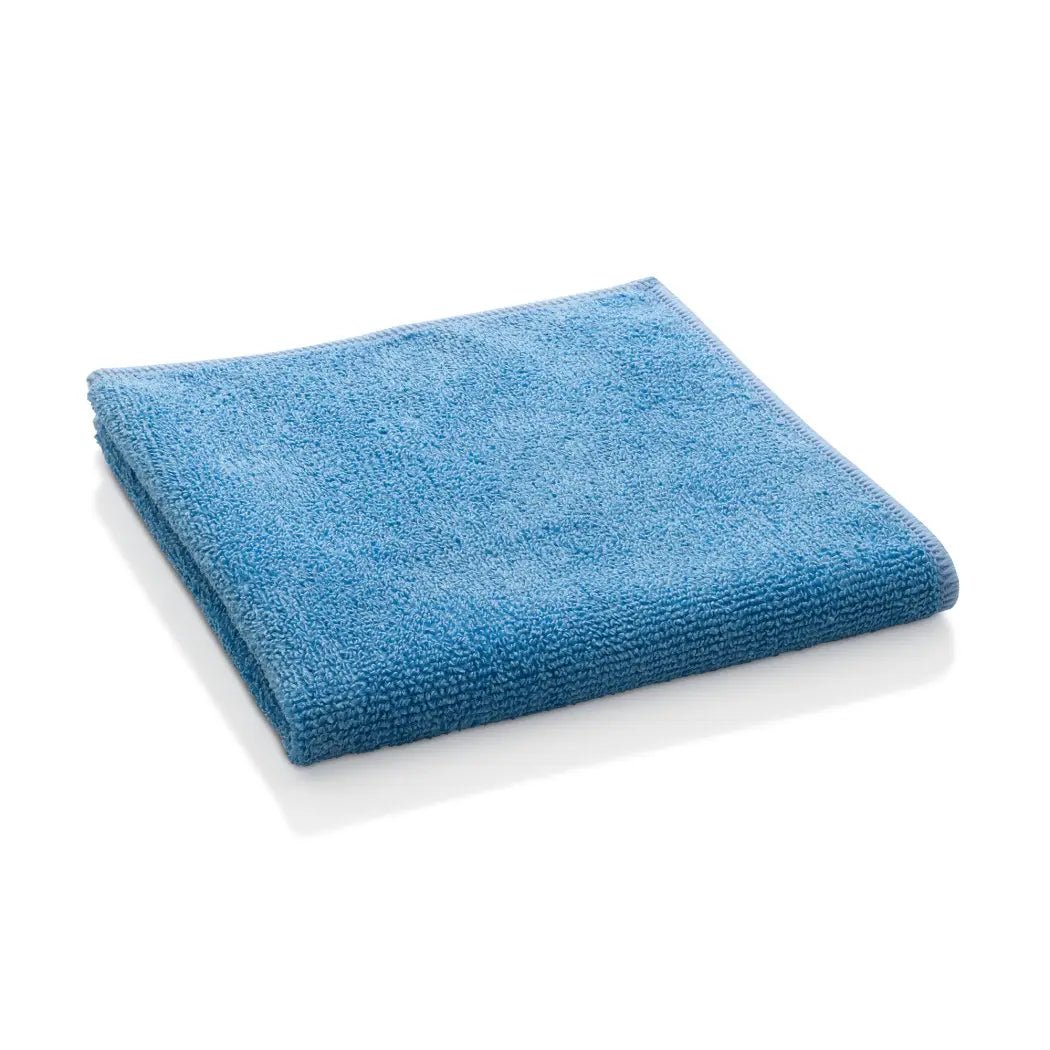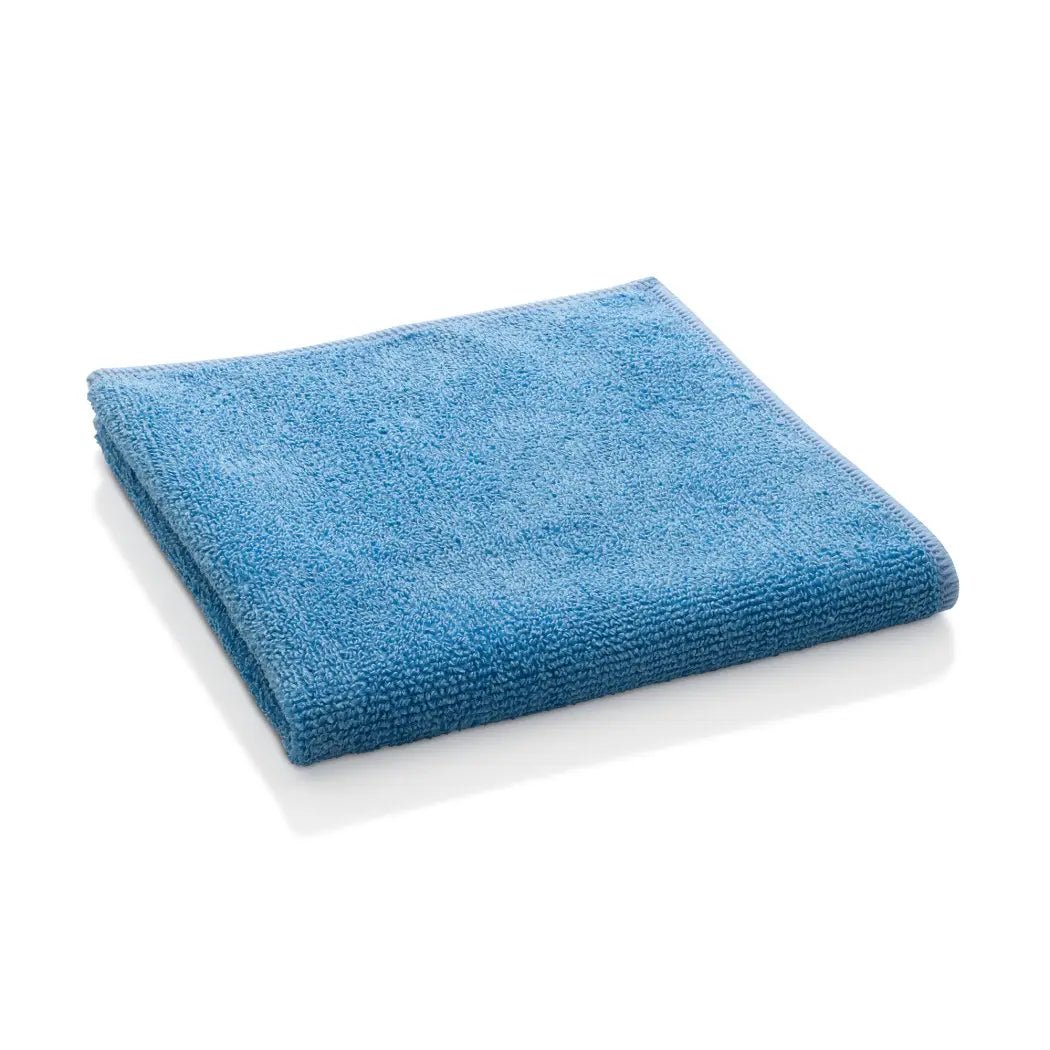 E-Cloth General Purpose Cloth
In Stock Shipping is processed within 1 business day
Need advice? Our staff are experts with a long experience in the business. We're here to help with any questions you may have.
Always up for some good clean fun, the E-Cloth General Purpose Cloth tackles nearly every household cleaning task on your list. Masses of precision-engineered microfibers attract and trap grease, grime, fingerprints, and over 99% of bacteria using the cleaning power of water. Use it on countertops, tile, appliances, even glass. Just dampen and wipe. With so many grab-and-go uses, this cloth will be a constant companion. And without cleaning fluids to lug and spray, you'll speed through chores – and avoid elements that could linger in air and on surfaces and travel down drains. Rinse and dry between tasks. Toss in the laundry – not a landfill – to refresh. Reusable and backed by their 1-year or 100-wash promise, this cloth helps you cut down on waste and cost, and still clean fresh.
E-Cloth General Purpose Cloth
Shipping/Delivery/Pickup
Shipping within US
Orders normally ship within 12-24 hours after submission. However, due to abnormally high order volume, our processing times can reach up to 2-3 business days. Our daily shipping cutoff time is 3pm PST. Order placed after this cutoff will ship the following business day.
We primarily use UPS ground for most shipments, however depending on the product size, weight, and shape we may choose to ship via USPS. If you have an urgent need for expediting shipping rates and times please call us directly at 408-354-4460. We are happy to accommodate.
Store/Curbside Pickup
All orders placed for Curbside pickup at our location will be ready within 1 hour of order placement.
Orders placed after 5pm weekdays and 3pm Saturdays may not be ready until the following business day. You will receive a text and or phone call to let you know when your order is ready. Customers may come into the store to pickup or simply reply to the text message to have your items delivered directly to your car outside. We are located at 457 N. Santa Cruz Ave in Los Gatos.
Designated parking stalls are clearly marked in front of our store for customers.
Local Delivery
Local deliveries will occur typically within 1 to 2 business days, we
will contact you after your order is placed. Local deliveries are
restricted by zip codes, if your address falls within the local delivery zone it will be an available option at checkout to select. If not
please choose the shipping or store/curbside pickup option.

All Things Clean provides true local delivery by one of our staff
experts to hand deliver your products directly to your doorstep. We also now offer unboxing, assembly, and in home product training to get the most out of your purchase and lessen the learning curve. These extra white glove services may be requested and purchased in advance by contacting us directly at 408-354-4460. Please have your order number ready when calling or texting. Rates charged vary by product.