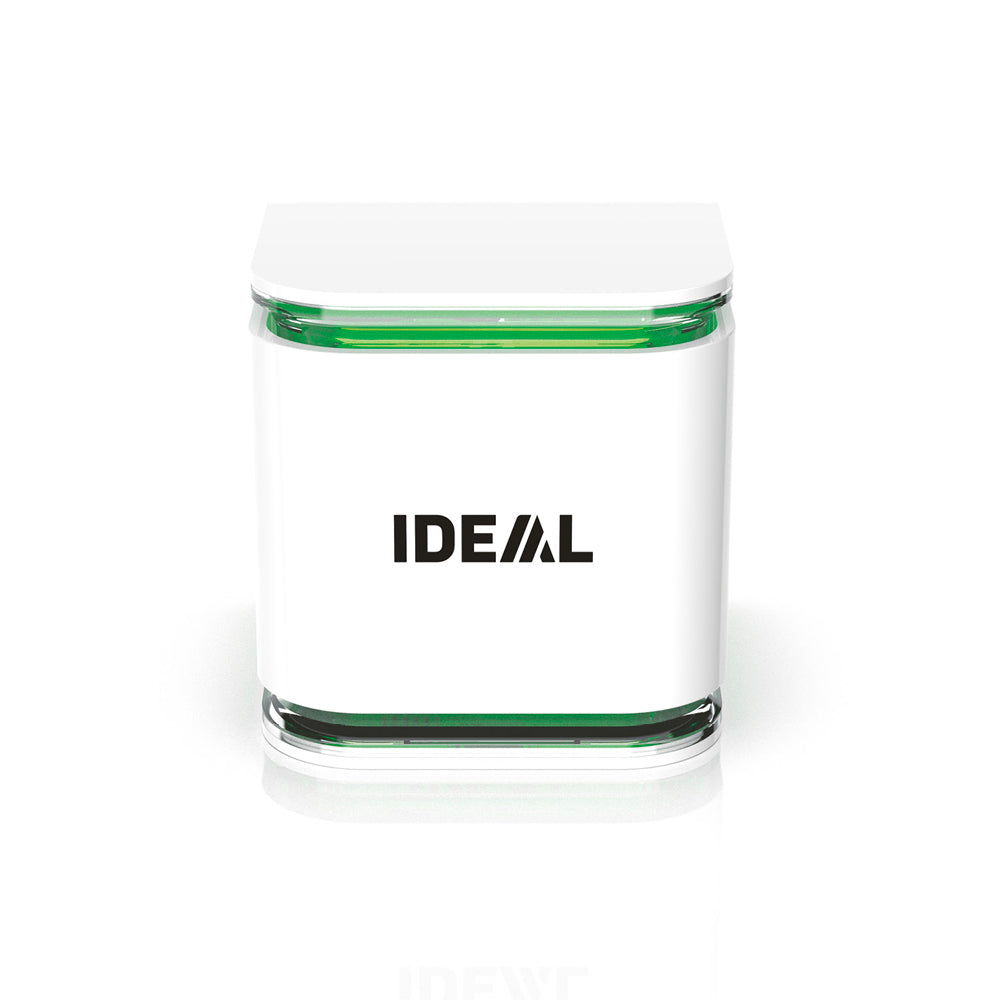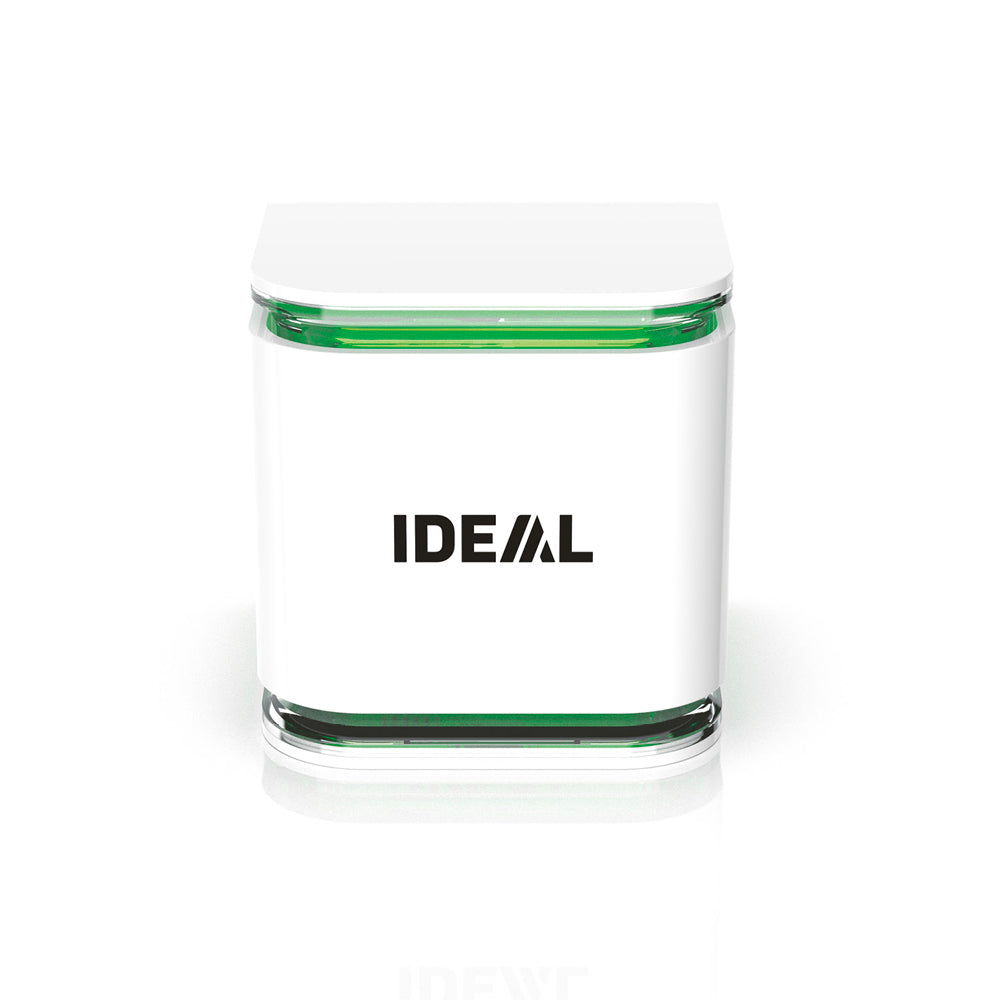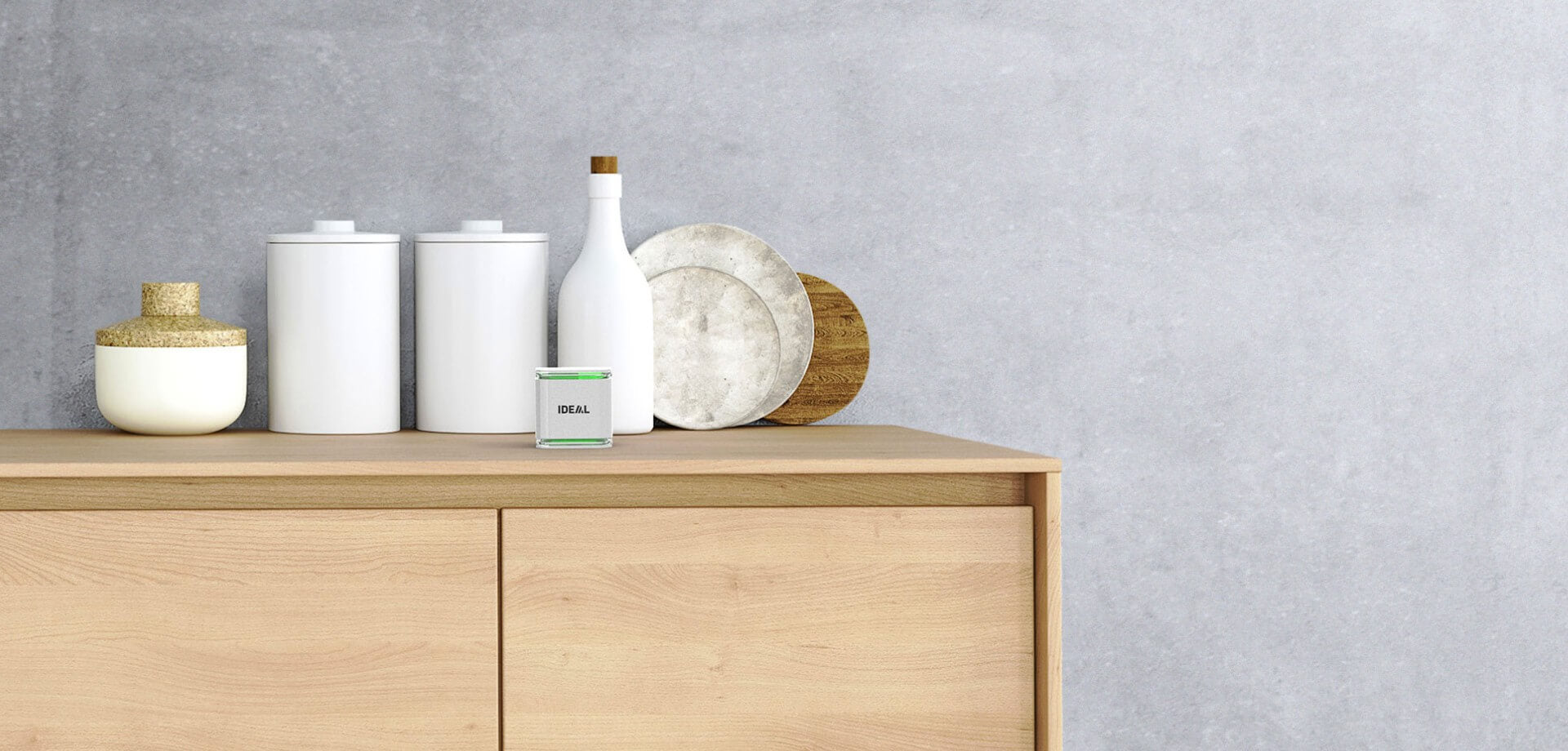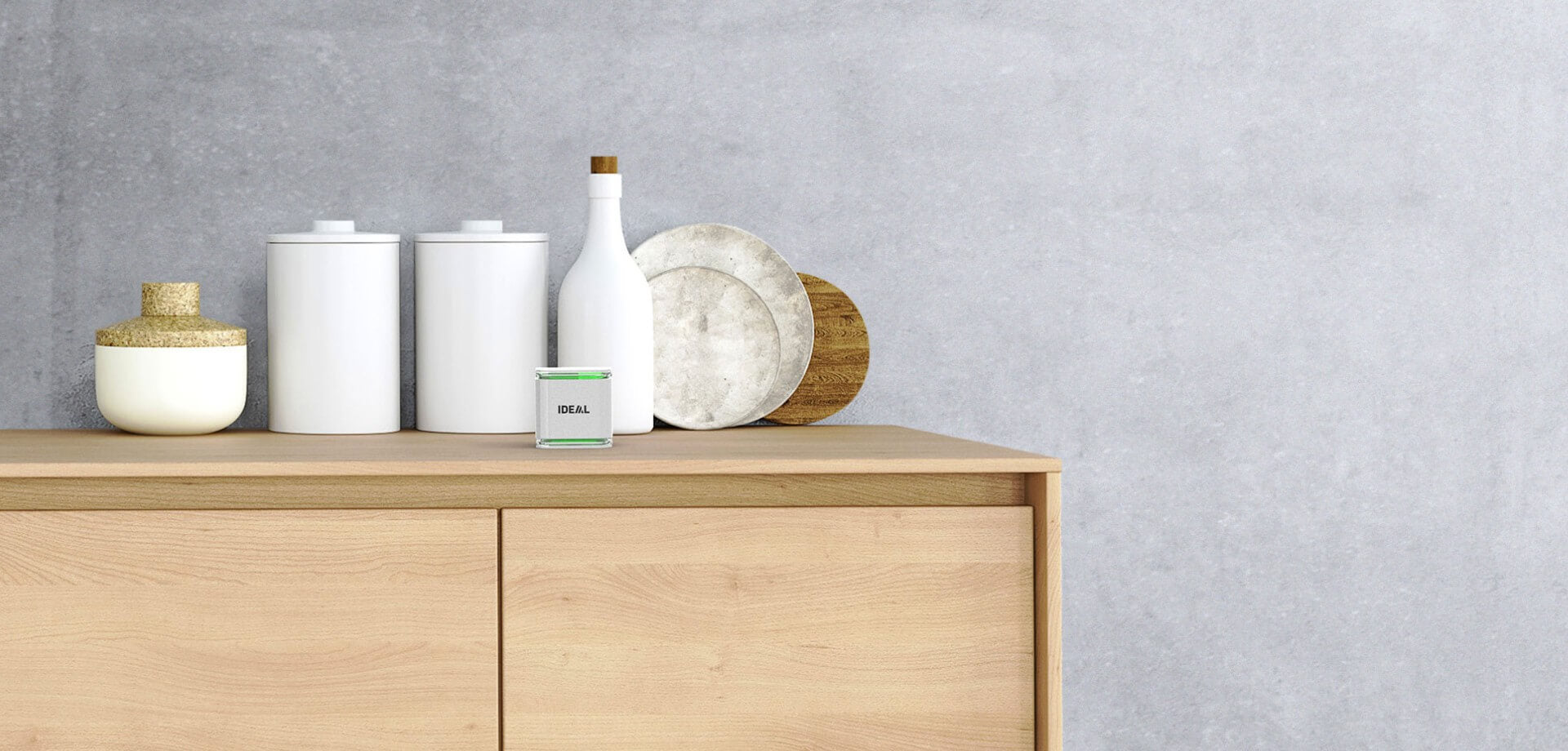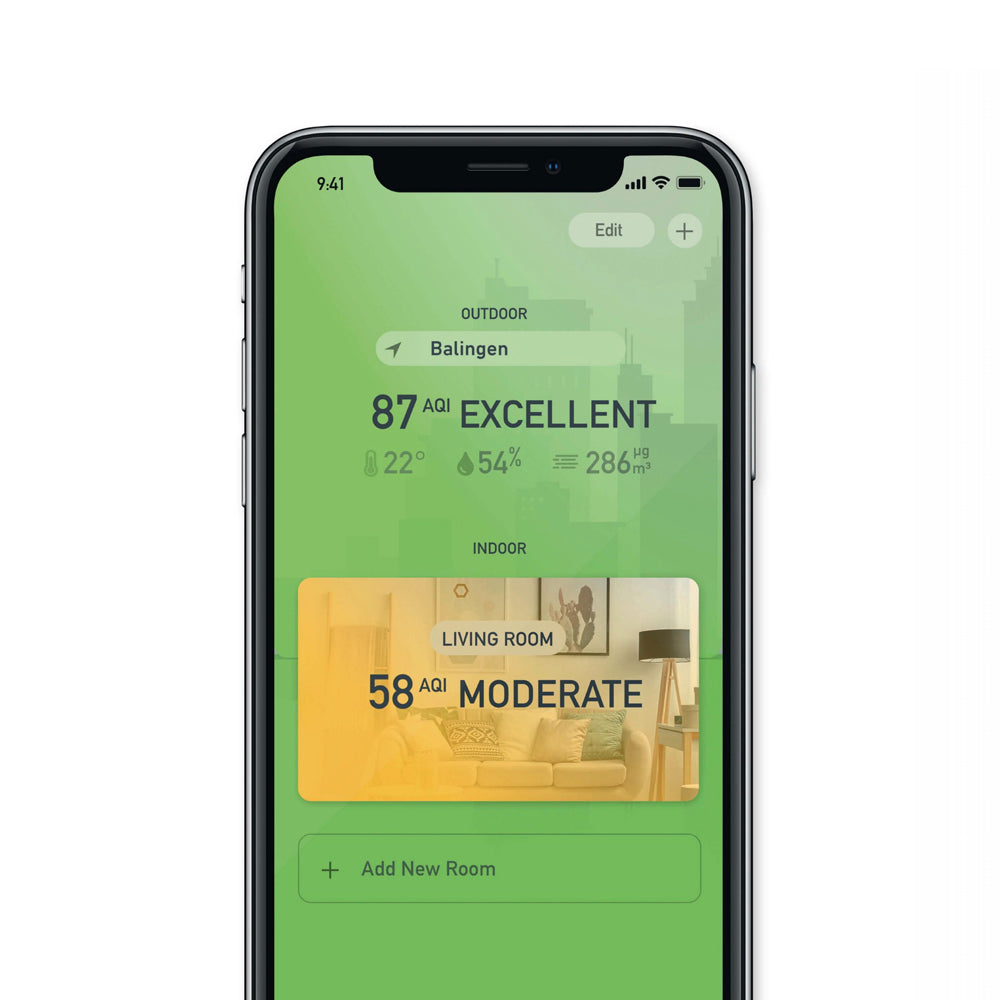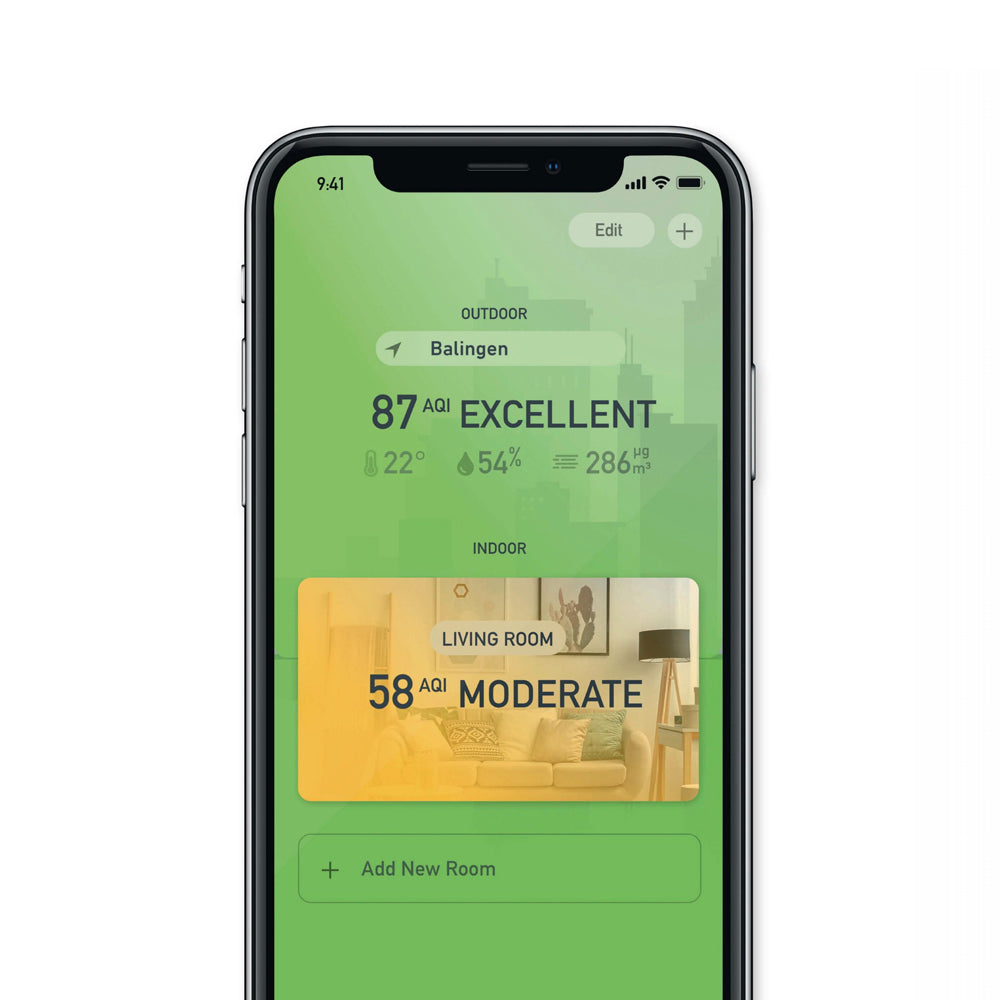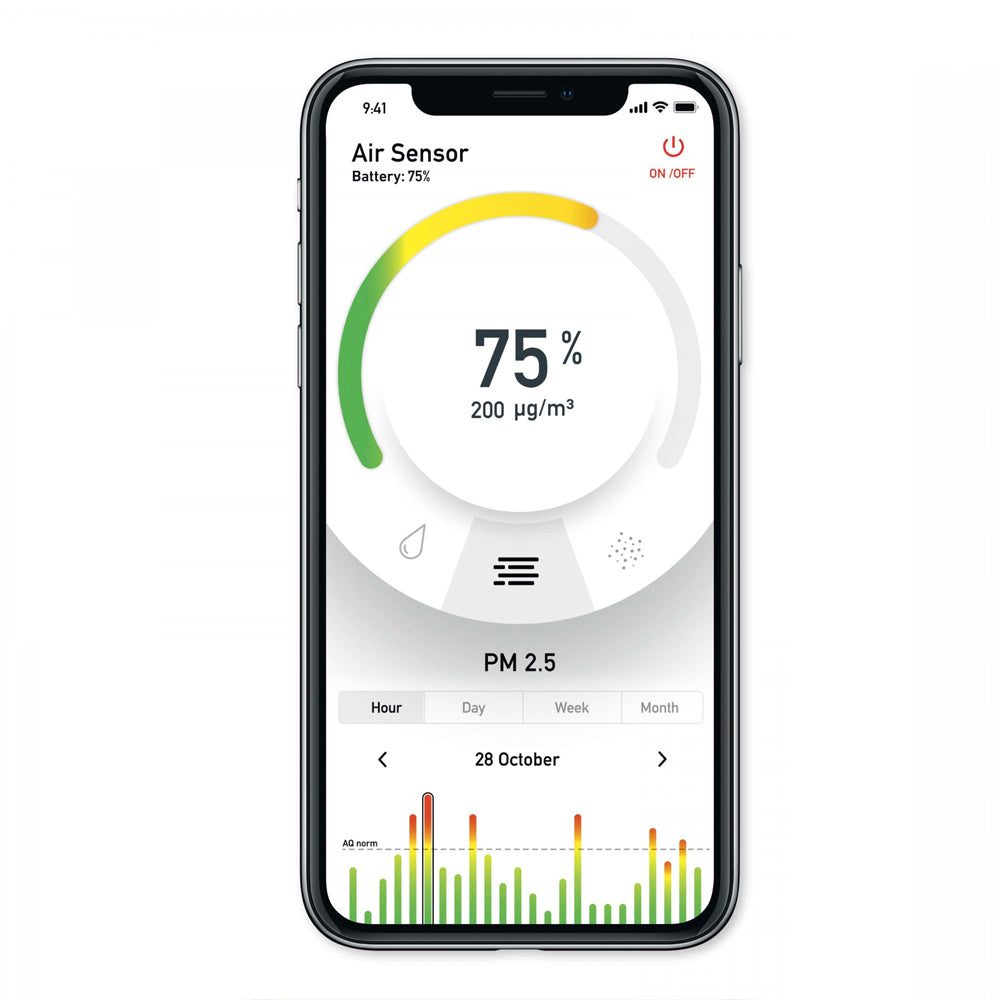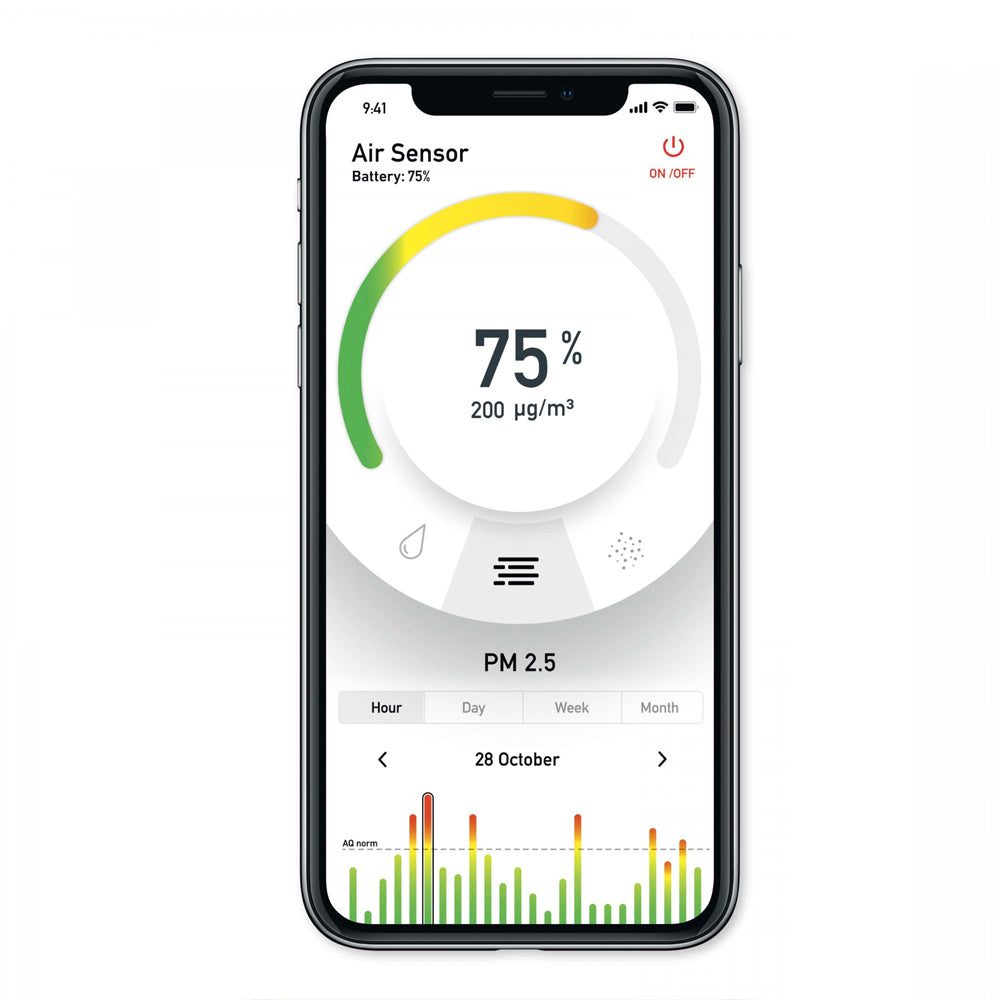 IDEAL AS10 Air Quality Monitor
$250.00
Regular price
$399.00
off
In Stock Shipping is FREE!
Need advice? Our staff are experts with a long experience in the business. We're here to help with any questions you may have.
Description
Details
Specs
Warranty
The IDEAL AP PRO Indoor Air Sensor is a revolutionary device that measures and displays air quality in your home or office. It can be connected via Wi-Fi to your IDEAL AP PRO air purifiers, allowing you to monitor air quality at any time and ensure your home or office environment is kept clean and healthy.
The IDEAL AS10 indoor air sensor measures the air composition, indoor climate and possible environmental impacts – all in real time. The device performs three main functions:
1. Measuring and displaying the air quality: The IDEAL AS10 measures particulate matter PM2.5 and PM10, as well as VOCs, temperature, air humidity and air pressure. All of these values are displayed in the associated "IDEAL AIR PRO" app. The IDEAL AS10 also shows the air quality on the device itself with a six-step color scheme. This color scheme ranges from green ("good") to dark violet ("hazardous").
2. Automatic control of connected IDEAL AP PRO air purifiers: In automatic mode, the IDEAL AS10 can monitor all connected IDEAL AP PRO air purifiers. With the "IDEAL AIR PRO" app this is easy and convenient to install.
3. All IDEAL AP PRO air purifiers can be controlled online via the "IDEAL AIR PRO" app. For operation, the IDEAL AS10 has to be connected to a constant power supply (5 V micro USB). The IDEAL AS10 can be connected to IDEAL AP PRO air purifiers using the corresponding free "IDEAL AIR PRO" app. The particulate matter sensor should be calibrated after it has been used for 24 months. The "IDEAL AIR PRO" app provides relevant information about this process.
MEASURED VALUES
Volatile organic compounds (VOCs)
Range: 0–32,768 ppb
Resolution: 500 ppb
PM2.5/PM10 fine dust
Range: 0–1000 μg/m³
Resolution: 1 μg/m³
Temperature
Range: -10 to +50 °C
Resolution: 1 °C
Relative humidity
Range: 20–90%
Resolution: 1%
Air pressure
Range: 20–110 hPa
Resolution: ± 0.4 hPa
COMMUNICATION
• Indoor wireless hotspot for configuration.
• Can be connected to any wireless network.
• Push notifications on mobile device with
relevant recommended actions.
Scope of delivery: IDEAL AS10 indoor air sensor,
micro USB cable, operating instructions
CE CONFORMITY
Manufacturer – Krug & Priester GmbH & Co. KG,
Simon-Schweitzer-Str. 34, 72336 Balingen, Germany -
declares that this device complies with the following
directives and standards:
Directives:
EMV 2014/30/EU
R&TTE 2014/53/EU
RoHS 2011/65/EU
Standards:
EN 55022:2010/AC:2011
EN 55024:2010
IEC 61000-3-2
Particulate matter sensor for PM2.5 and PM10
VOC measurement
Temperature measurement
Air humidity and air pressure measurement
6-color/6-step air quality display
Automatic control of IDEAL AP PRO devices
Online remote control of IDEAL AP PRO devices
Air quality display via "IDEAL AIR PRO" app
Power supply 5 V micro USB cable
Power consumption max. 500 mA
Measuring interval 1 second
Transmission interval 60 seconds
IP rating IP20
Calibration interval 24 months
Dimensions (H x W x D) 65 x 65 x 65 mm
Weight (g) 150
1 Year
IDEAL AS10 Air Quality Monitor
$250.00
Regular price
$399.00
Shipping/Delivery/Pickup
Shipping within US
Orders normally ship within 12-24 hours after submission. However, due to abnormally high order volume, our processing times can reach up to 2-3 business days. Our daily shipping cutoff time is 3pm PST. Order placed after this cutoff will ship the following business day.
We primarily use UPS ground for most shipments, however depending on the product size, weight, and shape we may choose to ship via USPS. If you have an urgent need for expediting shipping rates and times please call us directly at 408-354-4460. We are happy to accommodate.
Store/Curbside Pickup
All orders placed for Curbside pickup at our location will be ready within 1 hour of order placement.
Orders placed after 5pm weekdays and 3pm Saturdays may not be ready until the following business day. You will receive a text and or phone call to let you know when your order is ready. Customers may come into the store to pickup or simply reply to the text message to have your items delivered directly to your car outside. We are located at 457 N. Santa Cruz Ave in Los Gatos.
Designated parking stalls are clearly marked in front of our store for customers.
Local Delivery
Local deliveries will occur typically within 1 to 2 business days, we
will contact you after your order is placed. Local deliveries are
restricted by zip codes, if your address falls within the local delivery zone it will be an available option at checkout to select. If not
please choose the shipping or store/curbside pickup option.

All Things Clean provides true local delivery by one of our staff
experts to hand deliver your products directly to your doorstep. We also now offer unboxing, assembly, and in home product training to get the most out of your purchase and lessen the learning curve. These extra white glove services may be requested and purchased in advance by contacting us directly at 408-354-4460. Please have your order number ready when calling or texting. Rates charged vary by product.